Picture Match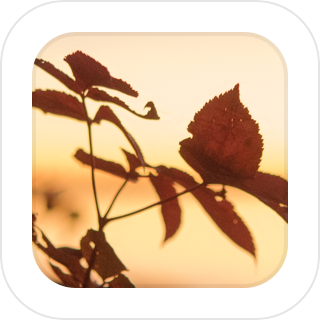 Picture Match is a simple matching game featuring stunning original nature photography. Available for iPhone, iPad, and Apple TV.

About the App
Picture Match is a simple game that is fun to play. Flip over the cards to find the matching pictures. Once you have matched all of the cards a larger photograph is revealed. Enjoy the photograph for a while, and when you're ready just tap (or click on the Apple TV) to start over again, clear all of the cards, and reveal a new photograph. Simple and stunning, Picture Match can be enjoyed by kids and adults alike.
On a trip to Prince Albert National Park I stood at the edge of the lake. It was nearly fall. The sun had just set and the sky was a million different shades of yellow and pink. The forest towered over me on one side, and on the other the lake lay sprawled out in little ripples of orange and purple. I can only describe the feeling I had in that moment as wonder. When I picked up my camera to try and capture what I was seeing I hoped that my efforts might be able to elicit the same feeling in others.
That is what this app is about for me: sharing that feeling of wonder and discovery that I get from experiencing nature. Even though the pictures fall short of what it actual felt like being there in person, I hope they manage to touch you on some level.
The app currently features 14 of my best photographs from Prince Albert National Park. I hope to update the app soon with a collection of photographs from Banff National Park, and if the app does well I hope to add photographs from other places around Canada and possibly the world.
About Me
All of the picture cards and photographs in the app are original photographs taken by me, Thomas Gallagher.
I am a film student and photographer based in Saskatoon, Saskatchewan. I love nature photography. I also enjoy taking pictures of family pets and capturing people in honest and candid moments. I love film as well and am slowly learning how to tell stories with pictures that move.
The last few years have been challenging, and school has been on hold while I worked through some health problems. As much as I love winter, I also find it to be a particularly difficult time of year. To help me get through this past winter I took on the challenge of creating my first app, and Picture Match is the result.
Slowly but surely things have been getting better. As well as having created my first app, this year I am going back to finish my degree in film. So, in addition to funding future photography for use in the app, sales of Picture Match will go towards helping me pay for school.
How You Can Help
First of all, please consider buying my app. It is a simple app that may not look like much at first, but I think you will like it if you give it a chance.
Next, help spread the word by telling your friends. Tell them about it the next time you see them, or post it on Facebook, Twitter, or anywhere else. Word of mouth helps a lot.
If you want something physical to hand out to your friends I even have business cards (or app cards?). They have a nice picture on one side and information about the app on the other. If you want some to hand out get in touch with me at the email address below and I will try to arrange to send you some.
You can also help by sending me feedback. If you are enjoying the app I would love to hear about it. If there is something that you think would make the app better I would love to hear about that too.
Support
If you need help or have feedback send an email to [email protected].
Picture Match is available for iPhone, iPad, and the new Apple TV. It's a universal purchase, so one purchase lets you enjoy the game on all of your devices.
To find Picture Match on the Apple TV, open the App Store and search for Picture Match, or if you've already purchased it on your iPhone or iPad you can find it in the Purchased tab.